the chuck rainey coalition – the happy spirit – a&m records 7".
upbeat number from chuck with some crazy guitar noises going on.
chuck brown and the soul searchers – bustin' loose parts 1 and 2 – source records 7" different chuck this time. I presume this is where the inspiration for bustin loose that appeared in the pop charts in the last year or two came from. however, I can't remember what that sounded like, which is a good thing, so I can't be sure. great break in the middle of this. also, it came with a rectangular piece of cardboard in the sleeve which contains all the information so I presume it must have been a record that was intended for a juke box which is pretty cool.
the watts 103rd st. rhythm band – do your thing – warner bros – seven arts records. stripped down rock sound here from charlie, great guitar riffs going on. hopefully not coming to a tv commercial near you anytime soon. flip side is called a dance, a kiss and a song which sounds like my idea of a good night out.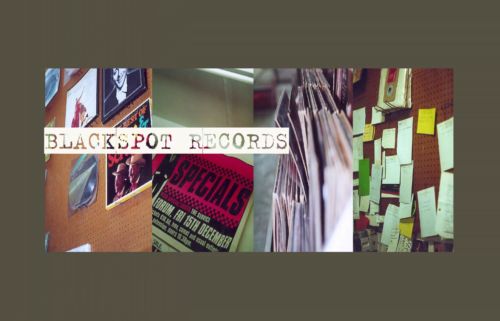 Not forgetting you can buy great vinyl in Limerick too on wickham Street (photo paul tarpey)

woody herman - corazon – fantasy – 1974 7" beautiful jazz offering from that man woody. real heavy horn section going on here so it's one that's definitely destined for the dance floor. cover version of frank zappa's america drinks and goes home on the reverse side but this isn't up to much.
doc severinsen – "pictures" – rca records 7" taken from the "rhapsody for now album". the way this record starts off and also it's title would make you think it was a classical mix but then it gets seriously funky. kinda like ramsey lewis meets the rté symphony orchestra or something.
maxayn – bail out – capricorn records 1974 7" taken from their album out for fun (great title). not too sure how the describe the vocal on this but if they are able to sing like this without any studio effects it's pretty scary. sampled by rjd2 according to olan.
rhythm heritage – "theme from s.w.a.t" – abc records 1975 7" not too sure whether swat was a tv show or a film. the start of this track has a real dallas feel to it but a lot funkier. bass and drum solo in the middle is amazing. this came with one of those rectangular pieces of card too so was another one that didn't quite make it to the juke box.
law – wake up – grc records 1975 7" taking over the mantle from betty davis' 'f.u.n.k' as my favourite guitar heavy rock track was a hard act to follow but law pass with flying colours. head banging fun all the way.
black truth band – butter nut – new one from the latest sound of champions 12". You'll be dancing your ass off to this, especially the drum/bongo/ whistle solo in the middle.
breakestra – hit the floor – 'recognize' fantastic brand new album form the l.a. based funk band. numerous stand out tracks on the record but recognize is my favourite, for the time being at least. music man miles plays nearly all the instruments on most tracks..he's some man for one man as they say.
voodoo rhythm – hot jungle drums - second disco offering of the week, i really like the electronic/robotic vocal on this. flip side puts any electronica music you'll hear today from the so called innovators in sound in the shade and this was made around 1984 i think…
central line – walking into sunshine - "to many rainy days" is the gist of the vocal on this so it's a soundtrack for the bleak winter months that lie ahead (we can still dream of next summer so we can). larry levan extended mix the one to go for here.
troubled soul presents ghost writer ep - great new ep out on the all city records label. the only downsi
de is that there is no track listing on it. mc duties by giant panda, i think, plus some instrumentals to boot on the flip side. this record reminds me a lot of rdj2's first album only better. particularly liking the second track at the moment.
kashmere stage band plays originals - just like the breakestra i could pick any one of seven tracks but the one i'll go with is 'don't mean a thing'. big band sound in large helpings here. also, check out the stamina of the bongo player, he plays at about 110 miles per hour without taking a break.

Peter Curtin